Image: Engineering students working on a solar array at our Sandy Bay campus. 
The University's strong commitment to sustainability was recognised in 2021 when it was awarded the Sustainability Institution of the Year in the Australia New Zealand Green Gown Awards, the highest recognition in the sector for sustainability.
The award specifically requires entrants to demonstrate a sustained, whole-institution commitment as well as the positive impacts the journey towards becoming a sustainable organisation is having.
Our commitment to applying a holistic framework saw the University become the first Australasian university to achieve a Sustainability Tracking, Assessment and Rating System (STARS) rating. STARS is a public and transparent sustainability rating system for universities.
Our University of Tasmania STARS report is publicly available and details many of our sustainability activities. In our first submission in 2020 we achieved a Silver rating and this year, in 2022, we are aiming to achieve Gold.
The use of the STARS rating system has allowed our university to record the initiatives which are contributing to the University's holistic approach to sustainability. There are four key areas of activity: learning, teaching and research; facilities and operations; partnerships and engagement; and community leadership and impact.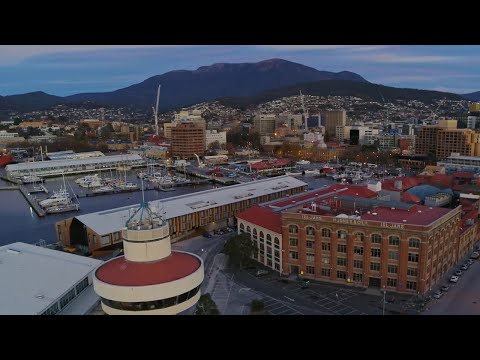 The University's sustainability commitment is based on the United Nations Sustainable Development Goals and is embedded in our Strategic Plan 2019-2024.
There have been tangible, quantifiable actions taken with examples including 63 tonnes of waste diverted from landfill since 2016, and a projected increase to 370 tonnes of waste diverted from landfill per annum from 2025.
Since 2016, the University has been certified carbon neutral, one of only two Australian universities to achieve this.
In terms of investment, the University also leads the sector by applying both a negative screen to fossil fuels and a positive screen for investments contributing to sustainable development goals – achieving full divestment from fossil fuels in 2021.
We have also committed to reducing gross carbon emissions by a minimum of 50% by 2030 with a comprehensive plan to address all our remaining sources of carbon.
University of Tasmania Vice-Chancellor, Professor Rufus Black, believes that recognition through the Green Gown Awards Australasia for our collective efforts towards a holistic approach to sustainability at the University of Tasmania was a tremendous honour.
Our 'whole of institution' approach supports and encourages all of our staff and students to not only participate in our sustainability efforts but shows them how their efforts are critical to creating a sustainable university.
Corey Peterson, Associate Director Sustainability at the University of Tasmania, said winning these awards raises the profile of the value and positive impact our collective efforts have.
"Our University community has appreciated how the sustainability focus has brought so many areas together with a common purpose that inspires collaboration.
The Green Gown Awards Australasia are administered by Australasian Campuses Towards Sustainability (ACTS).